What Differentiates Our Ohio Based Marketing Agency
With a talented staff of 20 people, our team is big enough to confidently take on projects of any size. We're also small enough that you get personalized attention and a team that genuinely cares about growing your business. We're a family-owned and operated marketing agency. When you work with us, you get that family feel. We pride ourselves on transparency, communication, and proactiveness.
Success Stories
How Our Web Design and Marketing Services Transformed Businesses
Lauren Bateman
LB Music
READ THE REVIEW ›
"We rank at the Top of page 1 of Google for all important keywords for each location, thanks to The Media Captain. They're the best we've ever worked with."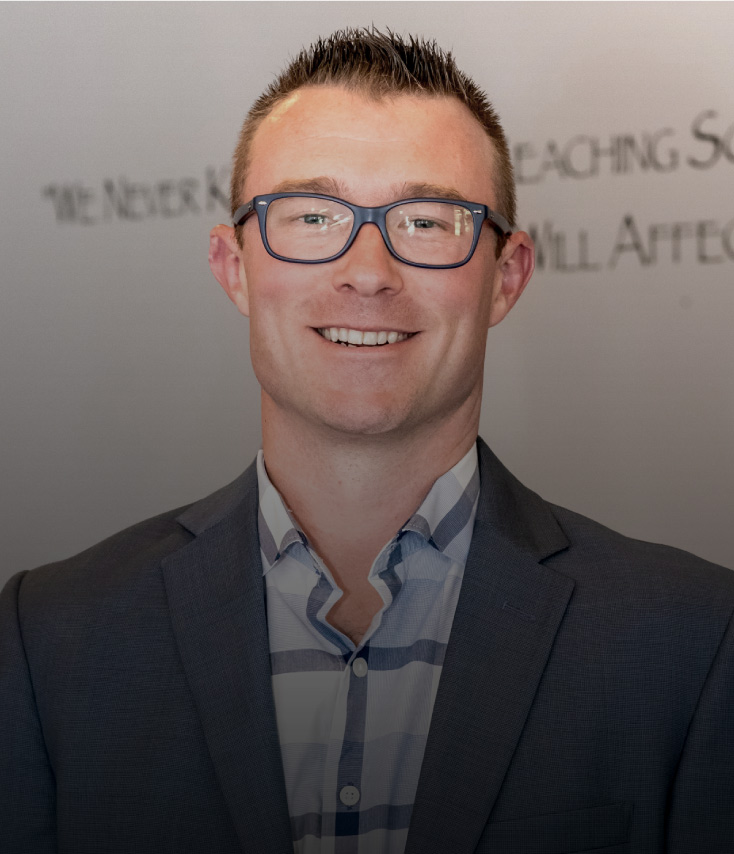 Chris Mabry
Ability Chiropractor
READ THE REVIEW ›
"TMC has been a reliable web marketing partner for over 10-years for Ability Chiropractic. It's rare to find these sorts of business relationships."
David Jarvis
Jendco
READ THE REVIEW ›
"The Media Captain got us away from HubSpot and onto Klaviyo for email marketing. We now generate more than 20% of our revenue via Klaviyo. This was a monumental recommendation."
Unlock your business's full potential with our comprehensive marketing and web design services. Our clients love that we're a one-stop shop and leverage our skills across numerous services. Our team will help determine the suite of services that will drive more leads and sales for your business.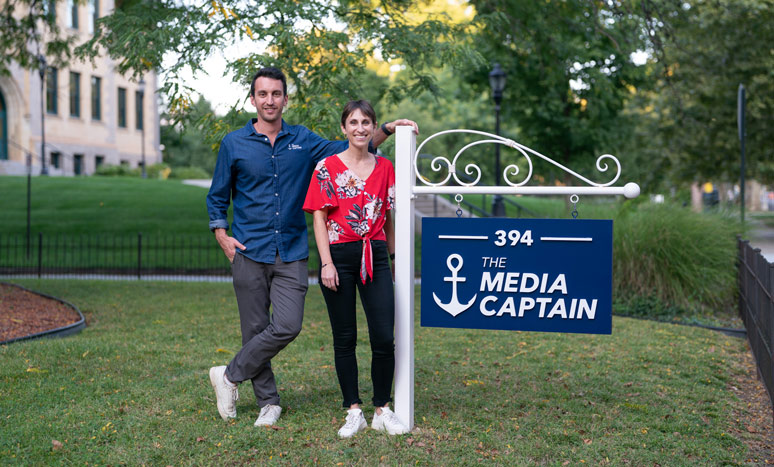 About The Media Captain
The Media Captain was voted a Top 1% Marketing Agency by UpCity. We've earned the trust of hundreds of small, medium, and large-sized clients across many industries. Since 2010, we've worked tirelessly to develop thorough processes and a team of skilled marketers, developers, and designers to enhance your brand's online presence. Nothing makes us happier than helping your business grow. We're headquartered in Columbus, Ohio (in the former governor's mansion), yet we help clients throughout the United States.  Board our ship for a smooth-sailing web marketing experience that will take your company to new heights.
Our Most Popular
Channels & Platforms
When it comes to marketing and advertising, there are a lot of options. We will help you select the channels that make the most sense for your business and your budget. Our marketing fee is not based on ad spend, which helps us pick the best places to market unbiasedly. You will have a dedicated strategist from our team assigned to your account who's extremely versed in the most critical areas of your business.
Excellent
4.9
★
★
★
★
★
Based on 134 reviews from
review us on
Dennis Johnson
★★★★★
Very knowledgeable and helpful for my google ads and website marketing
Brian Reed
★★★★★
We are very happy with the job The Media Captain did on the Mojo Simple website! They are very easy to work with, knowledgeable and responsive.
Response from the ownerThanks Brian! We enjoyed bringing your Shopify site to life.
Filters Barney Corporation
★★★★★
Highly recommend Media Captain, Francis our rep is top notch.
Response from the ownerThank you for the kind words. It's been a pleasure helping your eCommerce store grow!
Kelly Oates
★★★★★
We are so happy with how our new website turned out and what a great experience it was with The Media Captain team. Michelle did a great job leading such a big project to completion. She is a true gem! We are thankful for her knowledge and going above and beyond to help train us and our team on the new platform.
Response from the ownerThanks Kelly! It was great working with your entire team on this website. It was definitely a collaborative effort. We're so glad you're happy with the finished product.
Hercules Stump Grinding LLC
★★★★★
Jason and his team are the absolute best! I left a voice mail and email in a state of panic due to our Google Business Profile getting deleted for no reason and Jason and his team got back to me right away. Not only did they put us at ease they worked with us extensively for weeks until we got resolution. They are professional, patient and experts in all media matters and we highly recommend you hire The Media Captain for any and all your media needs.
Response from the ownerIt's always frustrating and scary when a Google Business Profile gets deleted. I'm glad we were able to assist you during this time.
Broadview Heating
★★★★★
The Media Captain provided a first-class experience! Everyone on their team is knowledgeable, professional, attentive and willing to go the extra mile to complete a project. We are extremely happy with the look and functionality of the final site, and look forward to continuing our relationship with digital marketing.
Response from the ownerThanks for the kind words! We love how your website turned out. We feel it's a perfect representation of your brand.
sunsetblonde1
★★★★★
It is really helpful that TMC has several services that they offer. We started using their agency for email marketing and then added their Paid Media services. They have been very attentive to our account, easily reachable, have provided a lot of support, great strategies and ideas. I find that it makes everything easier for me as a business owner because they are very organized. I also find it valuable that they also own a skincare based e-commerce business, so they are on top of trends, technology and strategies, as well as very relatable. I highly recommend TMC and their awesome team!
matt olthaus
★★★★★
We here at Tisch Environmental have been utilizing The Media Captain's services for some time now and we have been thoroughly impressed. Their proficiency in the SEO and PPC fields is extraordinary. The TMC team has worked with us to create custom campaigns and strategies that fit our business and empower us to meet our business goals. We have also employed their services in redesigning some of our websites and they have shown to be well versed in this sector as well. I would recommend The Media Captain to anyone who is searching for an all-inclusive digital marketing partner.
Lance Martz
★★★★★
The Media Captain has been working with PSE Consulting Engineers Inc. for several years now. With all of the changes in the digital landscape, its great to know that changes aren't the frightening things that they once were. Each ask we've made, The Media Captain has been quick to answer, and handle for us. The meetings we have with them regularly are keeping our website at the very top of search results, month after month - and year after year. Our SEO has never been stronger! With a company such as our own, that is licensed throughout the United States and in five Canadian provinces - we need as much reach as possible - and The Media Captain helps us to deliver those results, allowing us to land more business and create new clients - everywhere! Thank you to The Media Captain for helping our firm to successfully navigate and remain on top in a very competitive digital age.
Melissa Hornik
★★★★★
I have worked with Media Captain for several years now. I came to them wanting a new website for our law firm and they were very attentive to my needs and had great communication. Within weeks we had a new website that surpassed my expectations. Media Captain then was able to increase traffic to my site and they have continued to service my digital media and SEO needs ever since. Thank you Media Captain!
Jeff Ruetty
★★★★★
Our growth has been "up and right" since hiring Media Captain. They are true experts and have a deep bench of specialists for anything digital that we have needed. We get same day responses on anything we need. They help us with both our local service business and national e-commerce business.
Trisha Coffman
★★★★★
have worked with Meadia Captain for the last 2 years, we had been in business for 10 years before working with them and they have continued our growth, thanks
Kodjoarts Video Productions
★★★★★
It was a pleasure working with The media captain team. They helped us improve our website by providing feedback and a strategy to optimized and improve it for seo in columbus.
Abraham Hoellrich DDS
★★★★★
Grandview Dental Care has been using The Media Captain for about 8 months now and we couldn't be happier. The improvements that we have seen across our SEO rankings through Hunter and the team's skilled talents has greatly improved our reach to the Columbus community. The team is organized and efficient and completes requests in a timely manner. We couldn't ask for more from a marketing company and look forward to their continued improvements and suggestions.
Ken schmaltz
★★★★★
Stefanie, Erica, Sara, Jason, Austin and Michelle all have exceeded our expectations in taking over our SEO, PPC and mass emailing campaigns. In addition, their web development skills have been excellent in helping us migrate our very large ecommerce site to another platform.
Luisa Doig
★★★★★
Jason, Stephanie, and their team did an amazing job redesigning our website. We are very happy with the product, and we continue to work with them on other projects. They also have amazing customer support.
Dipanshu Verma
★★★★★
Good
Tim Van Eman
★★★★★
Great people and great service. They know what they are doing when it comes to website development. They helped me build a new website for my business and set up an advertising campaign. Can't say enough good things about the team at Media Captain.
Response from the ownerThanks Tim! I'm so glad to hear that you're happy with the website we built for your firm. We love the way it turned out. - Jason Parks
Lior Mei-Tal
★★★★★
Erica was so patient and helpful in helping me to fix a situation with my Google business page. She has many tricks up her sleeve and got me one step closer to having a verified account after weeks of issues. Highly recommend!
Royal Landscaping LLC
★★★★★
Jason at The Media Captain is very knowledgeable about all aspects of SEO. Our company needs very industry specific knowledge about PPC, organic advertising, organic marketing, local SEO and Google My Business (GMB) which The Media Captain has. Jason has great strategy ideas that I wasn't getting from my previous digital marketing company. If you are a commercial service business like we are and looking to grow, give The Media Captain a call. I don't regularly leave reviews, even through I should, but Jason really helped me out and saved me thousands in wasted marketing ideas. Thanks guys talk to you soon!
Bridget Riddell
★★★★★
I have worked with Jason and his team for several years. We have had more than one Google or website emergency pop up and I have been continually impressed with their response time. If I send Jason an email at 7AM or after hours, he always responds right away. He understands how important our website and Google profiles are to our small business and his responsiveness is hugely appreciated. Website marketing can feel so stressful when your fate is the hands of the Google overlords so it is so nice to have someone I can always contact who I know will get back to me right away. Highly recommend.
Chris Mckenzie
★★★★★
The Media Captain has done a tremendous job helping our small business continue to grow with Google ads, FB ads, and email marketing. Francis who is our account lead is beyond passionate about our business and always responds to emails quickly. What I also enjoy above TMC is their one on one video calls each month. Previous agencies didn't do this. Lastly, their pricing is extremely competitive. Give them a opportunity and you won't be disappointed, but they also won't pressure you for anything.
Response from the ownerChris, I'm so glad that we've been able to help your eCommerce business grow. Thanks for the kind review.
Melanie Gilbert
★★★★★
Working with The Media Captain has been a great experience for my business. Their responsive team approach proved to be exactly what I needed to optimize the look and function of my website making it better for me and my customers. I highly recommend the team at The Media Captain!
Response from the ownerThanks for the review Melanie! I'm glad we were able to fix the functionality of your website to improve the user experience.
Dale Simpkins
★★★★★
Easy to work with. Since using their SEO services and then a new website build, my company is drowning in work. Can't hardly keep up!
Response from the ownerWe love to hear this Dale! It was a pleasure helping you improve your web presence. - Jason Parks