My name is Jason Parks and I'm the owner of The Media Captain and DermWarehouse. 
Before I get into the 11 ways to increase your eCommerce sales, I want to give you insight into my business background. The tips and tricks I'm sharing with you come from starting two different businesses (a digital agency and an eCommerce operation) while helping hundreds of other companies along the way.
The tips you'll be receiving are the exact tactics I've used to grow our own eCommerce company from $0 in revenue to a multi-million dollar yearly operation in less than 3-years. There were plenty of bumps and bruises along the way but sharing these 11 tactics will help you avoid some of the common pitfalls we've seen amongst our clients and mistakes we've experienced ourselves. 
AGENCY LIFE 
In 2010, my sister and I successfully launched our digital marketing agency, The Media Captain. We've grown from a 2 person operation to a staff of 15 with eCommerce development and marketing expertise. 
The Media Captain works with hundreds of companies each year and has generated hundreds of millions of dollars in eCommerce revenue for brands throughout the U.S. I'm also a VIP contributor for Entrepreneur.com and constantly write about eCommerce in my attempt to help business owners increase revenue via eCommerce.
One of the biggest value gains in working with The Media Captain for eCommerce development and eCommerce marketing is the extensive data and vast experience we have. This means our clients get the needed up-front strategy to streamline campaign effectiveness and profitability.
ECOMERCE EXPERIENCE 
In addition to starting The Media Captain, my family owns an eCommerce business named DermWarehouse that generates millions of dollars in sales per year and has a customer list of over 50,000 (and growing). We started DermWarehouse in 2016 after our dad, who is a dermatologist, struggled to sell 5 brands successfully at the front desk of his practice in Columbus. We now sell over a hundred brands and thousands of products to customers throughout the U.S. This couldn't have been imaginable without a successful eCommerce strategy. 
The advertising campaign we launched for DermWarehouse won the "Best PPC Campaign" Award from DashThis.

We know the digital marketing and eCommerce space inside and out, which is why our 11 tips to increase eCommerce sales for 2020 will be so beneficial for your business. 
BUMPS AND BRUISES
There was a time when our credit card bill for DermWarehouse was at $90,000. We had to place massive inventory orders around Black Friday/Cyber Monday several years back due to sales demand while continuing to invest in advertising (which was very stressful, but ultimately successful). I wanted to provide you with my background so you know the information I'm sharing comes from experience on the agency side (working with hundreds of clients) and also from my own business (DermWarehouse). I put my own money into these ad campaigns and know what it takes to elevate your eCommerce advertising strategy.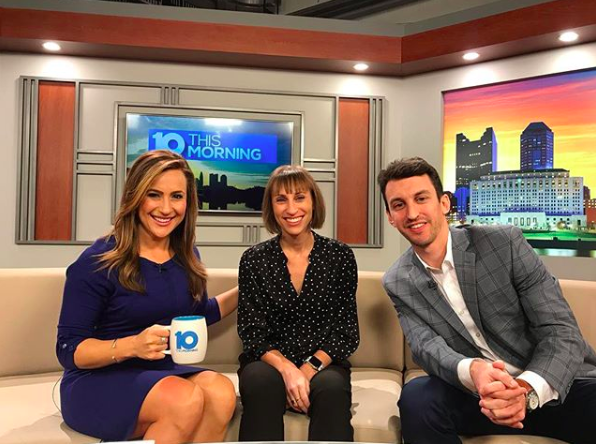 BEFORE GETTING STARTED – STATISTIC TO PONDER
Recent studies have shown a failure rate of 80% to 98% for e-commerce businesses.

How is it that going to a casino and playing a hand of Blackjack has nearly double the success rate percentage than starting a successful eCommerce business?

Aside from having a functional (and good) website, having the right foundation and strategy for your eCommerce business is going to be what makes or breaks your business. 
DO YOU HAVE THE RIGHT PRODUCT?
Before we get into the 11 Successful eCommerce Advertising Strategies to Increase Sales for 2020, I want you to go through the 5 bullets below and make sure your product doesn't have one of the issues I address.

Regardless of how good of an advertising foundation you have, if there's an issue with your product you're going to be in trouble. We recommend fixing the issue with your product before investing a substantial amount of money into advertising.
Below are some of the common pitfalls we see when it comes to product differentiation: 
Little demand for your product 

Inferior product versus the competition 

Too much competition 

Higher pricing versus competition 

Lack of online reviews and trustworthiness 

Inferior customer service compared to the competition
PAT YOURSELF ON THE BACK
Kudos, you made it through our background information and the important questions you must ask yourself before going "all-in" with your eCommerce strategy. I'm hopeful you'll be able to apply some of the tactics below to your business to increase eCommerce sales for 2020! 
1. DETERMINE THE RIGHT ADVERTISING CHANNEL 
Will your product sell better on Google or Facebook? Is Amazon a channel that can succeed for your company? Setting-up advertising campaigns on all channels to gauge top performers and return on ad spend is very important.

Typically, your business will have a top performing channel and you'll want to invest the majority of your budget and double down into this when you prove profitability. 
For DermWarehouse, Google and Bing Shopping and PPC are the most profitable channels for new customer acquisition. Since we sell brands from manufacturers that people are already familiar with, when potential customers search for the brand or product name on Google their intent to purchase is high. This leads to a high conversion rate percentage.
That being said, we've taken an eCommerce t-shirt brand from no sales to over $5 million in revenue within 12-months by investing in Facebook advertising.


We tested Google Shopping for the t-shirt client but it failed. We tested Facebook ads for DermWarehouse, but that didn't do nearly as well as Google and Bing.

If you have multiple channels that can generate sales, this is a huge plus! It's crucial up-front to determine the top performing channel(s) for your business. 
Media Captain Podcast Episode 33: How To Formulate an Advertising Strategy
2. SHOWCASE YOUR BRANDS PERSONALITY
For DermWarehouse, we're proud of the fact that we're a family owned and operated business. If you look on our website, there are pictures of our entire family. We do email blasts for Dr. Parks' birthday, for Mother's Day with a heartfelt message to our mom and much more! We show Stefanie packaging inventory because it provides our brand with a personality!
Too often, we see eCommerce sites with a lack of identity. They try to come across as bigger than they actually are. Yet consumers love working with a business owner because they know they'll go above and beyond.

Dig deep and find the story that will separate you from your competitors. DermWarehouse's top competitors don't tell the family story so we share it loud and proud! 
Media Captain Podcast Episode 27: How to Build a Brand From Scratch
3. SHOWCASE PRODUCT REVIEWS ON YOUR SITE
Research shows that 91 percent of people regularly or occasionally read online reviews, and 84 percent trust online reviews as much as a personal recommendation. Yet many eCommerce businesses have products on their site with no reviews. This leads to a lack of trust from the consumer and ultimately hurts eCommerce conversion rate percentage. 
According to a study from iPerceptions, 63% of customers are more likely to make a purchase from a site that has user reviews.

For DermWarehouse, we have thousands of reviews. We use TrustPilot to gather these reviews. Another great platform we use for our clients on the Agency side is Yotpo.

One major reason why a TrustPilot or Yotpo is so important is because they will populate your reviews in Google PPC and Google Shopping Ads (along with Bing).

In the screenshot below, you'll see the Park Perfection product we're selling is the only one with 24 reviews and above a 4.5 star rating. Well, that's a differentiator for our product versus others being shown on Google. You also don't need hundreds of reviews to be successful. Once you get above 5 reviews on a product page, people start to trust it more and more.
If you need help getting started on a review strategy, feel free to get in touch with us [schedule 15-minute consult]
Media Captain Podcast Episode 4: Online Reviews – They are Damn Important!
4. GOOGLE SHOPPING?
Google Shopping is great because images of your products populate at the top of Google for a low price point (see screenshot below).



The average cost per click on Google Shopping is under $1.00, so it's cheap compared to standard PPC. You can drive a lot of clicks to your product pages for a low price point compared to Google PPC.

For Shopping, Google is going to analyze your product page details and serve your advertisement based on relevant search queries. Be careful though, you have to monitor your search terms report to make sure relevant clicks are coming to your site from your shopping ads. This is absolutely critical! You also want to make sure you are adjusting the bid for mobile versus desktop. In many instances, there's a higher conversion rate on desktop versus mobile so you should bid down on mobile.

5. RETARGETING
If you are well versed in digital marketing, retargeting is something you likely already have in place. If you aren't familiar with retargeting, after someone visits your site and drops off, the ads will continue to follow you around. There are several core channels where you should set-up retargeting ads, which I've listed below. Google has over 2 million website properties synced with its display network so you'll get massive exposure with retargeting via Google Display Network. Google Display Network doesn't cover the core social channels so setting up retargeting ads should be done manually on each major social network.

Google Display Network

Facebook/Instagram (via Facebook Ads Manager)

Twitter

YouTube
6. PROPERLY OPTIMIZE PRODUCT PAGE 
You want to make sure you have a solid URL structure in place for your product pages. HERE is an article we wrote that goes into more detail on how to properly optimize product pages for SEO. Following the tactics below can help you improve your rank on Google and increase conversion rate percentage.
OPTIMIZE YOUR URL & TITLE TAG 

GET REVIEWS ON YOUR PRODUCT PAGES

ADD UNIQUE CONTENT ONTO YOUR PRODUCT PAGES

INTERNAL AND EXTERNAL LINKING

VIDEO CONTENT



7. LIVECHAT 
When I mention LiveChat, a lot of people think about bots trying to answer questions, which in many instances leaves your online shopper feeling frustrated when they don't get the answer they are seeking.
Our agency at The Media Captain (B2B) and DermWarehouse (eComm and DTC) both utilize LiveChat. In many instances, Stefanie and I are the ones manning the chats. Stefanie of course on the DermWarehouse side and myself with The Media Captain.
When you can answer questions instantly and in a way that will actually help your customers, there is much room to improve your closing percentage. For both DermWarehouse and The Media Captain, Stefanie and I even make recommendations to the customers we're chatting with and they end up leaving our conversation with new products they want to purchase (DermWarehouse) or new marketing ideas they are interested in pursuing (The Media Captain).

Below are some statistics to further back up the power of LiveChat: 
J.D. Power found that live chat has become the leading digital contact method for online customers, as a staggering 42% of customers prefer live chat compared to just 23% for email, and 16% for social media or forums.

According to CrazyEgg, 38% of consumers are more likely to buy from a company if they offer live chat support. 

Emarketer discovered that 63% of customers were more likely to return to a website that offers live chat.

Kayako reported that 79% of businesses said that implementing live chat resulted in increased customer loyalty, sales and revenue.



Media Captain Podcast Episode 32: 15 Tools Your Business Can't Live Without
8. UTILIZE INSPECTLET
Inspectlet records videos of your visitors as they use your site, allowing you to see everything they do. See every mouse movement, scroll, click and drop-off. 
Google Analytics tells you what, Inspectlet tells you why.
Often times, Inspectlet brings to attention an issue with price, page load speed, navigation issues and other reasons for drop-off. There's only so much an advertiser can do to generate sales. The way the information is presented on the site can be the difference as to why someone converts versus drops off and goes to a competitor site. 
The pricing is extremely reasonable for Inspectlet, which you can see below:
9. EMAIL MARKETING
Email Marketing is where eCommerce companies can turn interested shoppers into paying customers.

Too many eCommerce owners and marketers put too much focus on the return on ad spend from the initial click on an ad. They want to instantly drive a sale and that's not how it always works. 
Devin Cox of InFlow described this perfectly: "A conversion rate based on site visits ("sessions" in Google Analytics) does not take into account longer sale cycles. Because of this, your website might actually have a higher conversion rate than you think."
Let's say someone visits your site and you give 15% off for first time customers. You use a tool like Sumo, the #1 email capture tool, to build up an email database. There's a chance someone converts on your site right away but it's more likely that they'll scour the competition before making any final purchase decisions. Maybe they just get distracted with a work email or phone call and they forget to follow through with their purchase. Then maybe later they want to come back and complete their purchase but they forget what site they were on!
That's why capturing email addresses on your site and then utilizing email marketing is so important. You can continuously market to the interested shopper and ultimately convert them into a paying customer. They found their way to your site and you likely paid to get them there, so you want to do everything you can to convert them, even when it's not right away.
According to Oberlo, the average expected ROI is $32 for every $1 you spend on email marketing. 81% of small businesses rely on email as their primary customer acquisition channel, and 80% for retention.
Don't just focus on the sale. Make sure you have a plan in place to capture emails. The ROI is too good to overlook. 
MEDIA CAPTAIN PODCAST #7: Email Marketing could be The Best ROI for your eCommerce Business
10. MOBILE CHECKOUT/DIGITAL WALLET
According to Business Insider, in 2019 mobile comprised over a quarter of total e-commerce sales – more than doubling since 2015. According to BigCommerce.com, By 2021, mobile ecommerce sales are expected to account for 54% of total ecommerce sales.
The statistics show how important mobile shopping has become and it's up to you to make it as easy as possible for customers to shop on their mobile devices. We see so many eCommerce clients who build their websites for computers, but with the amount of sales that are happening on mobile, that's where your focus should be.
Not only should you have an extremely mobile friendly site, but you also need to make it as easy as possible for customers to check out through their phone. 
Once a customer has found their way to your site, added products to the card and are ready to check out, it's up to you to make it as easy as possible for them to complete their purchase. If the only payment methods you're accepting on your site are credit cards, it's very likely you'll be missing out on customers.
Imagine a customer who is browsing your site while lying in bed at night. They are ready to checkout and make a purchase, but then they realize their wallet is downstairs. They are cozy in bed and don't feel like getting up to get their credit card. You just lost that customer. 
Now, imagine you had other payment options for checking out such as PayPal, Amazon Pay or Apple Pay. It's likely the customer has at least one of those set up on their phone or saved on their computer, so they could have completed their purchase without ever having to get out of their comfy bed.
Adding digital wallet options such as PayPal, Apple Pay, and Amazon Pay to your site doesn't take very much time and is something a developer will be able to easily help you with in just a couple of hours. Not only will adding these give your customers options when it comes to paying on your site, they will also make the entire checkout process a breeze.
11. SUPERB CUSTOMER SERVICE 
As an eCommerce owner, you've undoubtedly put a ton of work into every aspect of your business. At the end of the day though, your customers are the ones who are paying your bills, paying your employees, and keeping you in business. Treat them like the VIPs they are. Not only are your customers keeping your business running, if you keep them coming back to shop with you, they will likely make your business very profitable. 
Don't take my word for it though. Check out these fascinating customer retention stats from smallbiztrends.com:
The probability of selling to an existing customer is 60-70 percent. The probability of selling to a new prospect is 5-20 percent.

80 percent of your future profits will come from just 20 percent of your existing customers.

65 percent of a company's business comes from existing customers.
These statistics go to show how important it is to keep your customers coming back. How do you do this, you ask? By providing them with outstanding customer service. Believe it or not, if you go even a little bit out of your way to make your customers feel important and treat them right, they will notice. 
My sister, who handles all the customer service for DermWarehouse has become quite the expert on this. We use TrustPilot to collect reviews for the business and currently have a 4.9 rating with 1,450 reviews. What does Stefanie do to keep customers so satisfied? It's actually pretty simple. She makes sure all questions and issues are answered and taken care of quickly. She doesn't make customers wait for a resolution or an answer and they so appreciate the quick response time. Most importantly, she treats her customers in the same way she would want to be treated if she were the customer. That's her rule of thumb.
Stefanie has come to realize something important, and I hope you'll take this lesson away too. Customers are very valuable and you should do whatever you can to keep them coming back and giving their business to you. Sometimes a customer service decision that Stefanie makes will cost her money. Sometimes it makes the transaction not profitable. But, what it also does, is it makes that customer loyal to the business. The customer writes a great review, tells her friends, and continues shopping with our company over and over again. Remember that when dealing with your customers, realize how important they are and what their average lifetime value could be. Then, make decisions that will keep them around for the long-haul.